Application of MOSFET In Aromatherapy machine & humidifier
MOSFET TYPICAL APPLICATION: Aromatherapy machine & humidifier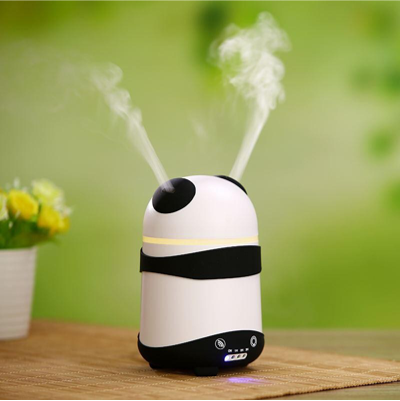 | | | |
| --- | --- | --- |
| Part Number | Description | package |
| MIC-DH130NG | N Channel/100V/12A/130mΩ(110mΩ) | TO-252 |
| MIC-DH112NG | N Channel/100V/15A/112mΩ(80mΩ) | TO-252 |
| MIC-DH070NG | N Channel/100V/25A/70mΩ(55mΩ) | TO-252 |
| MIC-DH035NG | N Channel/100V/30A/35mΩ(30mΩ) | TO-252 |
| MIC-DH025TG | N Channel/100V/36A/25mΩ(20mΩ) | TO-252 |
| MIC-DH020TG | N Channel/100V/40A/20mΩ(17mΩ) | TO-252 |


Humidifier MOS tube model - MOS tube components play an important role in humidifier

Humidifier is a kind of household appliance to increase the humidity of the room. The humidifier can humidify the designated room, or it can be connected with the boiler or central air conditioning system to humidify the whole building. The development of humidifier industry in China has a history of nearly 20 years. After years of popularization of air quality concept, product research and development, and market cultivation, the functions and functions of humidifier, a relatively unfamiliar small household electrical appliances, are gradually accepted.

Humidifier can be divided into household humidifier and industrial humidifier according to their use.

The ultrasonic humidifier adopts the ultrasonic high frequency vibration frequency of 1.7 MHz to atomize the water into 1-5 micron ultrafine particles, which can clean the air, improve the health and create a comfortable environment.

According to experts, the advantages of ultrasonic humidifier are: high humidification intensity, even humidification, high humidification efficiency; energy saving, power saving, power consumption is only 1 / 10 to 1 / 15 of the electric humidifier; long service life, humidity automatic balance, no water automatic protection; medical atomization, cold compress bath surface, cleaning jewelry and other functions.

Direct steaming humidifier is also known as pure humidifier. Pure humidification technology is a new technology just adopted in the field of humidification. Through molecular sieve evaporation technology, the pure humidifier can remove calcium and magnesium ions in water and completely solve the problem of "white powder".

Hot steaming humidifier is also called electric humidifier. Its working principle is to heat the water to 100 degrees in the heating body to generate water vapor, which is sent out by a fan. Therefore, the electric heating humidifier is the simplest way of humidification. Its disadvantages are high energy consumption, no dry burning, low safety factor and easy scaling on the heater. The market outlook is not optimistic. The electric heating humidifier is generally used together with the central air conditioner, and is generally not used alone.

Compared with the above three, there is no "white powder" phenomenon in the use of electric heating humidifier, and the noise is low, but the power consumption is large, and the humidifier is easy to scale; the pure humidifier has no "white powder" phenomenon and no scale, and the power is small, with air circulation system, which can filter air and kill bacteria.

Ultrasonic humidifier has large and even humidification intensity, small power consumption, long service life, and has the functions of medical atomization, cold compress bath surface, cleaning jewelry, etc. Therefore, ultrasonic humidifier and pure humidifier are the recommended first choice products.

1. The box is made of stainless steel and atomized.

2. Modular integration, single chip can be replaced independently.

3. No mechanical operation, with water level protection switch, reliable operation.

4. The atomization efficiency is high. The atomization particle diameter of the whole machine is only 1 ~ 10 μ, and the gasification efficiency can reach 100%.

5. It is equipped with automatic water replenishing / water shortage protection and overflow function, and can be equipped with drainage device and water softener device to meet the requirements of no calcified white powder pollution.

It is suitable for local humidification under the condition of small humidification amount and good working conditions, and full gasification is required.

Textile industry, paper industry, computer room industry, electronic industry, mobile phone battery industry, spraying industry, plastic industry, gunpowder industry, printing industry, laboratory, tobacco industry, HVAC industry, fresh storage industry, food industry, planting industry, breeding industry, artificial landscape, artificial fog.

Entering modern engineering design, good environment brings benefits to human body and products. People pay more and more attention to the control of environment in factory, production workshop, warehouse, office and family. For example: indoor drying in winter, air humidity can not reach the standard humidity (40% rh-60% RH), dry environment will lead to water loss, accelerate the aging of life. Humidifier can create ideal indoor humidity and care for family health. Three basic environmental control methods: 1. Air quality, 2. Temperature, 3. Relative humidity. Relative humidity is the most easy to be ignored, and proper relative humidity control is also one of the important factors for energy saving and work efficiency of the plant.

In general, temperature can directly affect people's feeling of living environment. Similarly, humidity will also affect people's life and health. With the improvement of people's living standard, air conditioning is widely used, which leads to the growth of air conditioning diseases such as skin tension, dry tongue, cough and cold. Science has proved that air humidity is closely related to human health and daily life. Medical research shows that when the humidity of the room reaches 45-65% RH and the temperature is 20-25 ℃, people's body and mind are in a good state, and both work and rest can get ideal results.

In fact, humidifier also has many wonderful functions, such as adding a few drops of vinegar in the humidifier, which can play a bactericidal role. In the evening, add some lavender essential oil into the humidifier to improve the sleep quality. Room properly humidified to effectively maintain the wood furniture does not deform, just painted walls do not crack. In fact, what's more beneficial is how to use it.