Application of MOSFET In Power Tools / UAV
MOSFET TYPICAL APPLICATION:

Power Tools

/ UAV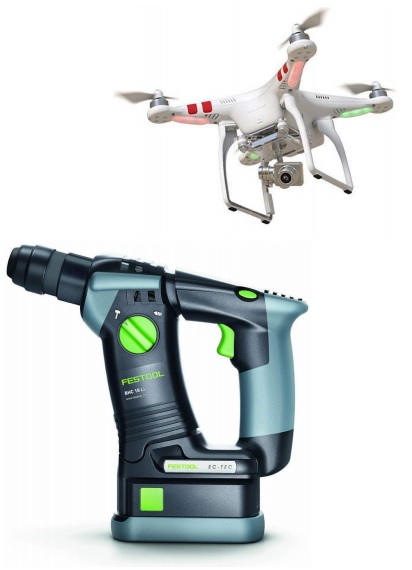 | | | |
| --- | --- | --- |
| Part Number | Description | Package |
| MIC-DC009NG | N Channel/30V/60A/9mΩ(7mΩ) | TO-252 |
| MIC-DC006NG | N Channel/30V/80A/6mΩ(4.5mΩ) | TO-252 |
| MIC-DC004NG | N Channel/30V/120A/4mΩ(3mΩ) | TO-252 |
| MIC-DC003NG | N Channel/30V/150A/3mΩ(2.5mΩ) | TO-252 |
| MIC-DC002TG | N Channel/30V/160A/2mΩ(1.5mΩ) | TO-252 |
| MIC-DD006NG | N Channel/40V/80A/6mΩ(5.2mΩ) | TO-252 |
| MIC-DD004NG | N Channel/40V/120A/4mΩ(3mΩ) | TO-252 |
| MIC-DD002TG | N Channel/40V/130A/2mΩ(1.5mΩ) | TO-252 |
| MIC-NC006NG | N Channel/30V/80A/6mΩ(4.5mΩ) | DFN5*6-8 |
| MIC-NC004NG | N Channel/30V/120A/4mΩ(3mΩ) | DFN5*6-8 |
| MIC-NC003NG | N Channel/30V/150A/3mΩ(2.5mΩ) | DFN5*6-8 |
| MIC-NC002TG | N Channel/30V/160A/2mΩ(1.5mΩ) | DFN5*6-8 |
| MIC-ND002TG | N Channel/40V/130A/2mΩ(1.5mΩ) | DFN5*6-8 |
| MIC-NC010PG | P Channel/-30V/-60A/10mΩ(8mΩ) | DNF5*6-8 |
| MIC-ZC010PG | P Channel/-30V/-50A/10mΩ(8.5mΩ) | DFN3*3-8 |
Adopt advanced MOSFET technology to meet the challenge of electric tools

Growing market of cordless electric tools
In the past, cordless electric tools were mainly used by professionals, but now, with more and more consumers choosing to complete some simple tasks independently. For example, when decorating at home, many people will decorate DIY according to their hobbies. At this time, many tools are often used, including manual tools and electric tools. Most consumers will choose electric tools, hoping to find an easy-to-use, portable and safer electric tool. Cordless electric tools can meet these needs, because it uses battery power, and small size, is a good helper at home. Moreover, the sharp recovery of the real estate market and the rapid and large-scale expansion of infrastructure in developing countries have also increased the market demand from professional users. Therefore, the market of cordless electric tools is growing.

Challenges for the next generation of cordless electric tools
For a variety of reasons, especially convenience, portability and safety, people turn their attention from the power supply of the electric tools with ropes to the electric tools without ropes. Consumers hope that the single battery can be used for a long time after charging, and ensure long-term and reliable operation in various use environments, while requiring continuous reduction of tool weight and size. With the wide use of cordless electric tools, there are more and more demands for them. In some cases, many demands interact and compete with each other, which brings great pressure on tool manufacturers and designers.

The cordless electric tool is mainly composed of charger, battery pack, electronic switch and motor components. The motor is the hub of each cordless electric tool, which can convert the electric energy of the battery into the kinetic energy of the designed tool. Most of the cordless electric tools use DC brush motor and BLDC motor. BLDC motor has the advantages of longer life and more powerful functions, but the cost of motor is higher and the control is more complex. BLDC motor is realized by motor drive circuit, which is composed of control circuit and discrete semiconductor, which can form three-phase inverter. The inverter can generate interleaved power signal, which is used to drive BLDC motor correctly.

All cordless electric tools need to be used after charging, to get as much energy from the battery as possible, and then use the energy as efficiently as possible, which are two key challenges for tool designers. Advanced lithium-ion batteries help to meet the requirements of long-term work, but in addition, the correct selection of power semiconductors can also be achieved by highly optimizing the charging adapter, charging circuit and lithium battery protection circuit.

Using advanced power MOSFET technology can help to overcome these challenges in key functional modules from battery charging to motor control, and through these technologies to design high output power, longer service life, small portable cordless electric tools.

Adopt advanced MOSFET technology to meet the challenge of electric tools

We has developed a new groove LV MOSFET technology to meet the challenge of cordless electric tool design. For example, Toshiba's U-MOSIII MOSFET technology provides a 30v-250v class MOSFET series, which has a wide range of voltage product lines. U-mosix technology can support 3v-60v MOSFET with the lowest on resistance on the market. In u-mosix series, the maximum value of RDS (on) of 3mm × 3mm 40V package products is as low as 2.3m Ω, while that of 5mm × 6mm 40V package products is as low as 0.85m Ω.