STMICROELECTRONICS STP80N70F6 SMD MOSFET ALTERNATIVE EQUIVALENT REPLACEMENT
STMICROELECTRONICS STP80N70F6 SMD MOSFET ALTERNATIVE EQUIVALENT REPLACEMENT
Brand: MIC
Part Number:MIC-STP80N70F6
STP80N70F6 is a popular SMD MOSFET produce by STMicroelectronics, application in 48V controller etc. A lot of customer looking for a more cost effective solution as replacement and alternative. STP80N70F6 can be a solution.
Following comparison of two type electrical performance:
Manufacture

MIC Brand

ST Brand

Part Number

MIC-STP80N70F6

STP80N70F6

Vds max (V)

70 V

68 V

Id max(A)@25℃

80 A

90 A

Rds(on)(m Ohm)@Vgs=10v

6 m

Ω

8 mΩ

TJ(℃)




-55 ~ 150℃

-55 ~ 150℃

Package

TO-220

TO-220
Layout:

Request Datasheet: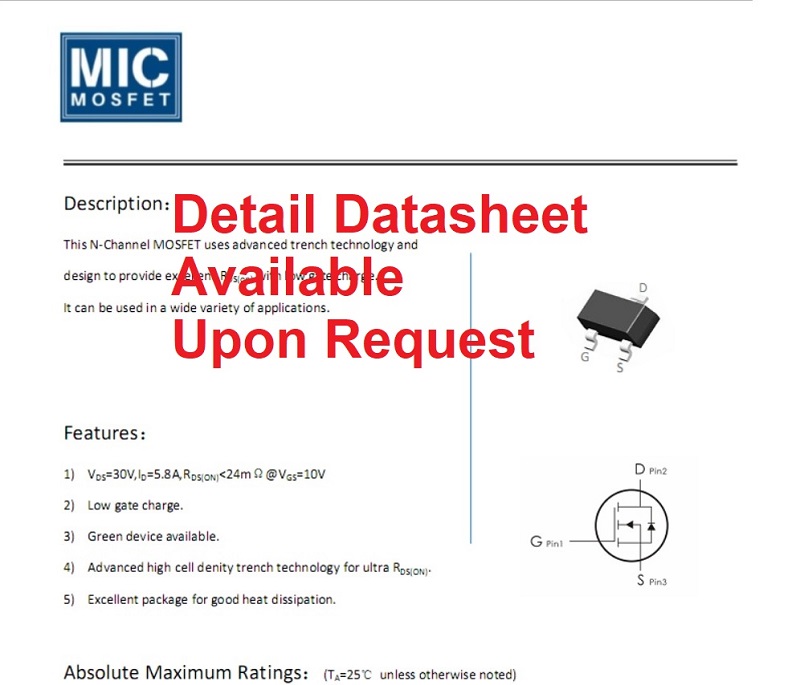 MIC MOSFET is set up by Circuit Ocean International company, with 12 years professional electronic component ditribution experience for active and passive component,including MOSFET,Diode,IC, ceramic disc capacitor, high voltage components. In 2017 Circuit Ocean Int company partner with domestic IC packing and assembly / testing plant to present own brand of power semiconductor - MIC MOSFET. All MIC mosfet have own design patent, product range include low voltage and high voltage mosfet (-100V P-mos to 600V N-mos), super low forwards voltage shottky, super fast recovery diode, and power management IC.......